Mother Melania, Holy Assumption Monastery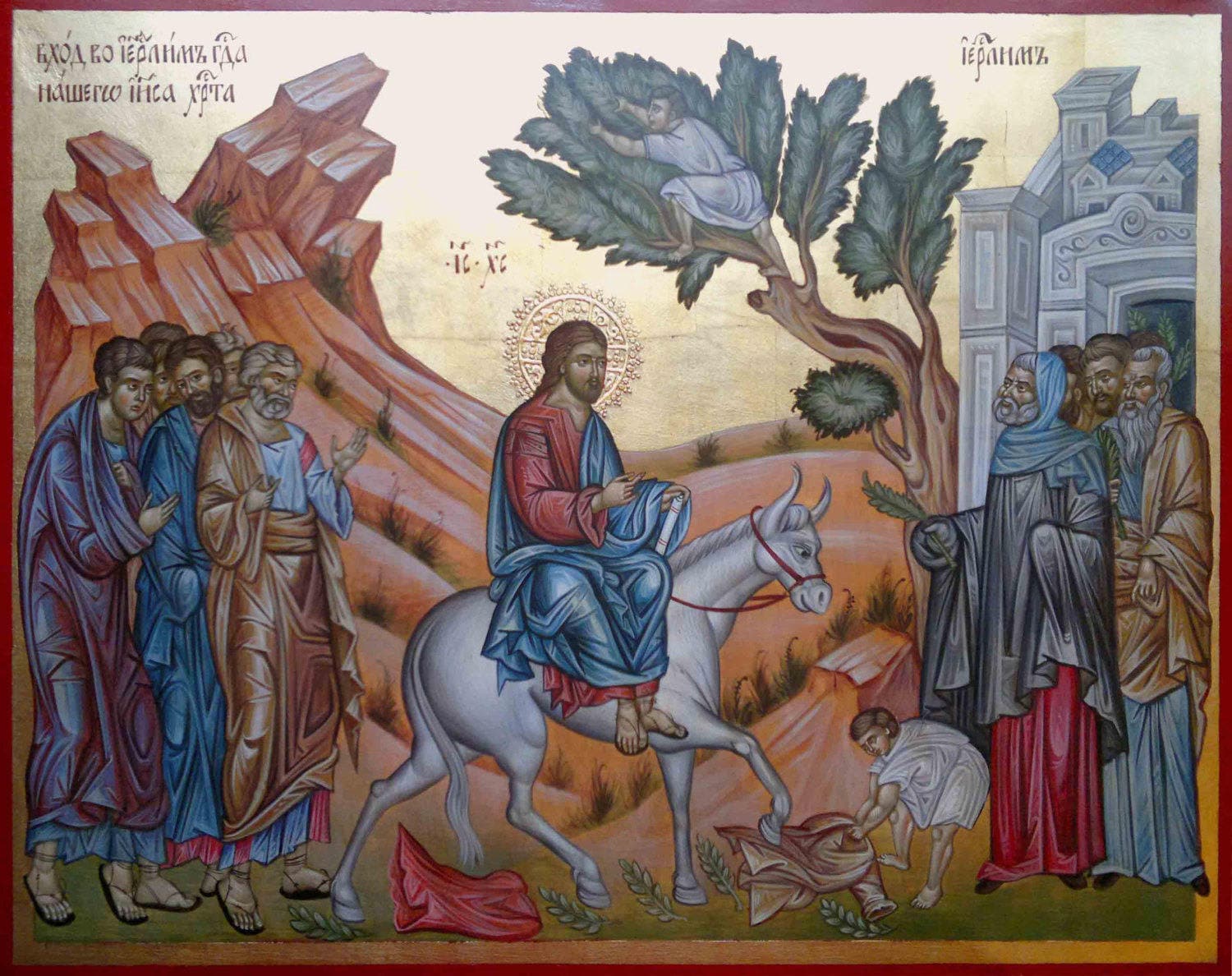 Be glad today! Be glad and sing
The glories of our wondrous King,
And with the children let us bring
Pure hearts to Him in offering.

Yes! Join the faithful as they raise
Their voices to the Lord in praise
For Christ has shown Himself to be
The God of grace and majesty.

For Lazarus, the four-days dead,
Received from Him new life instead
Of death, and all the mourners saw
Christ's power and were filled with awe.
Then all the people rushed with joy
To see the One whose Word destroys
The gates of hell and sting of death
And to the dead man gives new breath.

But look! He comes so humbly now—
Our God to whom the angels bow—
Yet now a donkey's foal He rides,
And soon a spear shall pierce His side.

For from the Cross the Lord shall reign
And through His death, His Kingdom gain,
But now He comes before He dies
To show His glory to all eyes.

And seeing this, the children wave
Their branches, begging Him to save,
While evil men who love Him not
Go off in rage His death to plot.

Their wickedness the Savior knows,
But still upon His path He goes—
Our loving King who comes to die,
His Father's Name to glorify.

And so it is that Christ our Lord
Begins His reign not with a sword,
But with divine humility
That only childlike hearts can see.

Be glad then! Yes, be glad and sing
For Jesus comes as Lord and King
Before His Passion, so that we
May share His humble royalty.